The Men's Collection is a carefully curated collection intended for daily use. In this collection, you will find products that help restore and revive skin with an array of products.
This Collection Is…

Cedarwood Moisturizing Beard Oil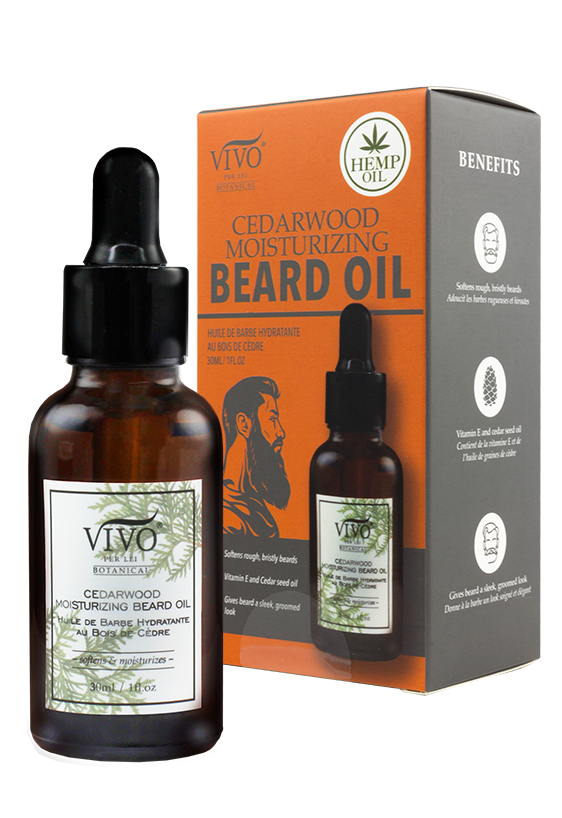 Apply a dime-sized amount to the fingers and gently rub into beard.
Smooth and moisturize the jaw and beard area with this musky, non-greasy oil. Formulated with vitamin E and cedar seed oil, this lightweight oil spreads easily onto the skin and hair, softening rough and bristly beards, and providing a sleek, groomed look.
Vitamin E, Cedar Seed Oil, Grape Seed Oil
Cedarwood Vitamin E Beard Balm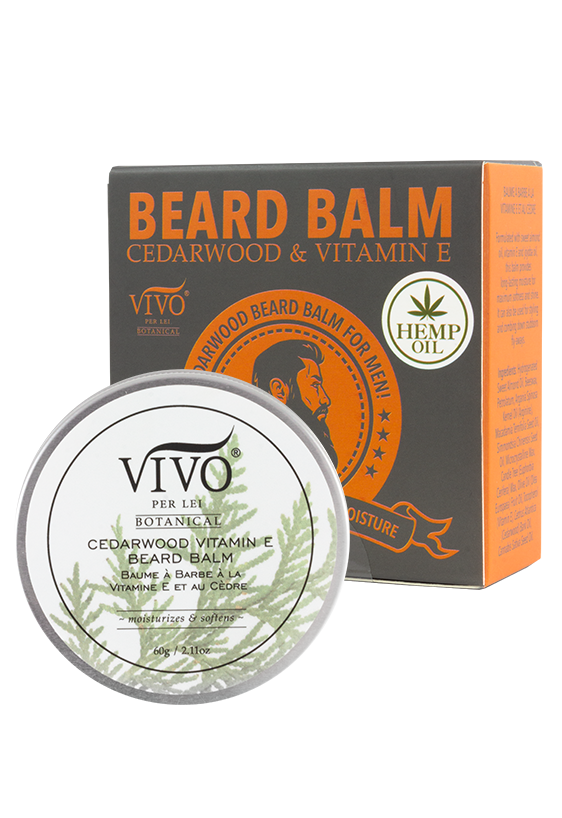 Gently scoop out a pea-sized amount using the back of your thumbnail. For larger beards, a dime-sized amount may be necessary. Rub between palms to emulsify. Then run your fingers through the beard and massage the balm in, starting with the roots and moving down towards the tips. Apply to the mustache and hairs around the mouth as well, if applicable. Finally, brush through the beard with a natural bristle brush to even out distribution.
With great beard comes great responsibility! Taking care of your beard is essential, and with the Cedarwood Vitamin E Beard Balm, you will not be disappointed. Sweet almond oil, vitamin E and jojoba oil give long-lasting moisture, shine, and softness. It can be used to style and comb away fly-aways as well.
Vitamin E, Sweet Almond Oil, Olive Oil
Men's Black Caviar Serum Capsules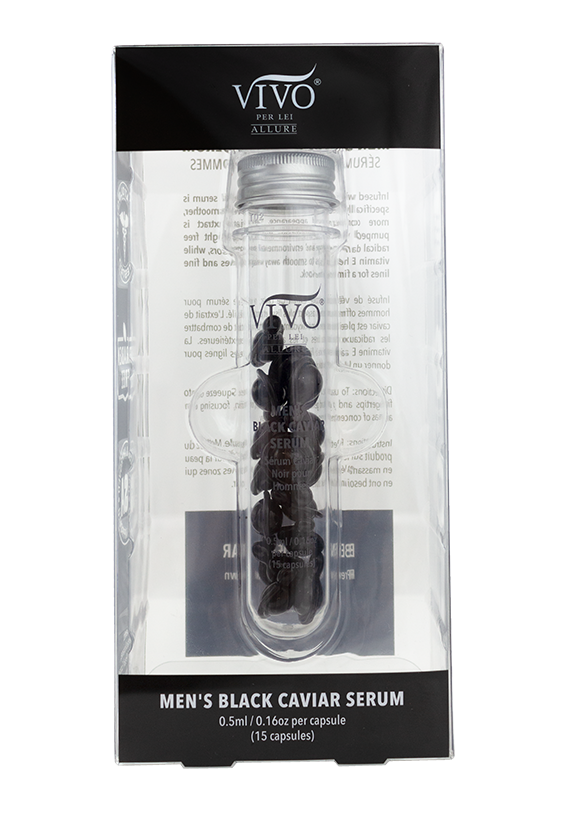 To use, twist cap off capsule. Squeeze onto fingertips and gently massage into skin, focusing on areas of concern. Use one capsule a day.
Infused with real caviar extract, this facial serum is specifically designed for men to achieve a smoother, more contoured appearance. Caviar extract is pumped with antioxidants that help fight free radical damage and environmental stressors, while vitamin E helps to smooth away wrinkles and fine lines for a firmer look.
Pearl Extract, Aloe Barbadensis Leaf Extract, Caviar Extract
Mens 3-in-1 Shampoo Conditioner Body Wash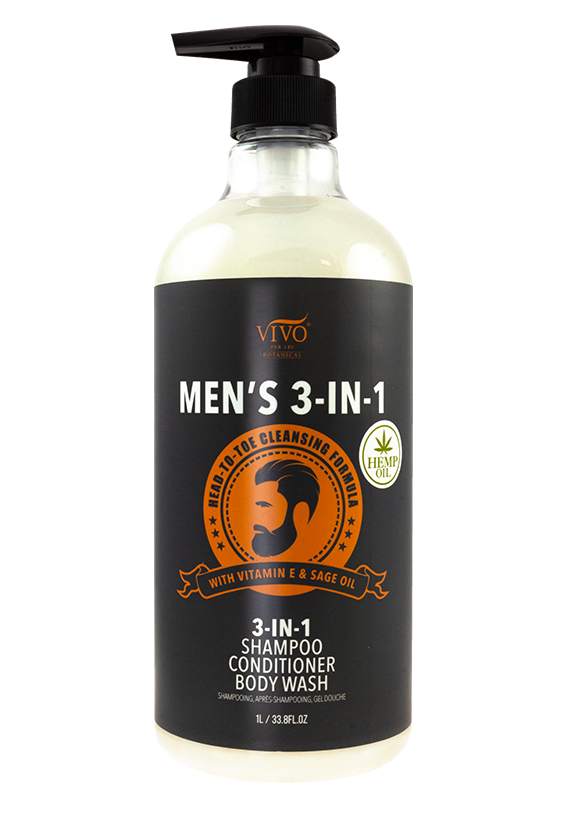 Apply on palms and massage into scalp or on the body until a lather forms. Rinse well. No need to follow with a separate conditioner. Suitable for all hair types.
Not a fan of too many personal care products? We hear you. This powerful 3-in-1 formula is a shampoo, conditioner, and body wash all in one. Enjoy a clean, yet hydrated sensation with our expert blend of jojoba, sage and hemp seed oils.
Vitamin E, Sage Oil, Cannabis Sativa Seed Oil
Refreshing Mint-e Lip Balm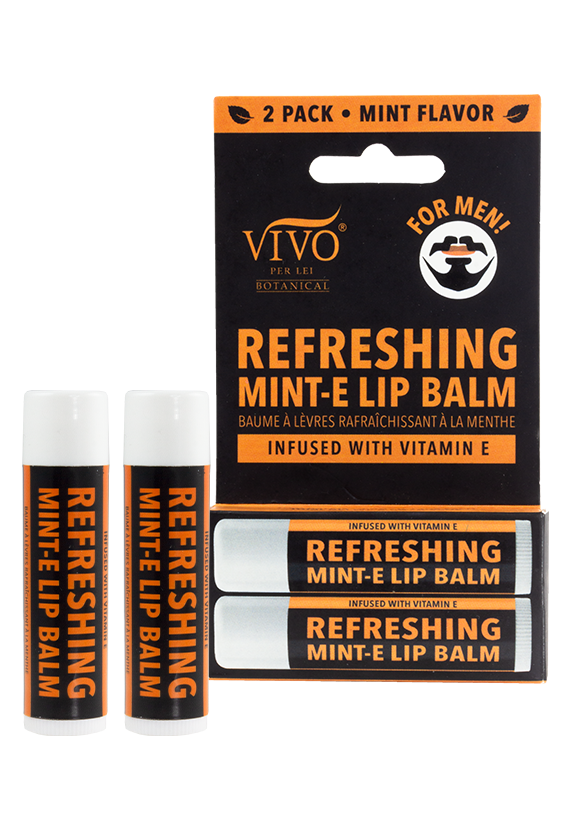 Apply to lips liberally throughout the day.
This minty, moisturizing Vitamin E lip balm gives you the smooth, supple lips you crave. It glides on smooth for instantly softer lips. Enriched with castor and olive fruit oils, this lip balm seals in moisture and preps for lips for the day.
Tocopheryl Acetate, Castor Oil, Olive Fruit Oil